Parents Weekend Packing List: Here is What I Brought
It's our first college Parent's Weekend ever and we are heading off today to see our oldest at the University of Minnesota Twin Cities. So excited to see our girl, meet her friends and take in the beauty of Minneapolis. I was born and raised there so I always love visiting. So I spent time this week wondering, How exactly do I approach Parents Weekend Packing?
As an Amazon Associate, this post contains affiliate links. We earn from qualifying purchases on Amazon, and also from other retailers you may find on the site.
The trip is only two nights so I challenged myself to use my smallest suitcase plus a backpack as my personal item. The suitcase is the Samsonite Underseat Carry On Spinner and the backpack is a Vera Bradley Campus Backpack.
I packed all my clothes in my ebags Slim Packing Cubes. I use these specifically for this suitcase because they fit really well, and then I use my ebags flat toiletry kit because it fits perfectly!
Looking for a new carry on and travel accessories? A couple posts that might interest are:
You can see the pics below of how it all worked out, and you can find the products here.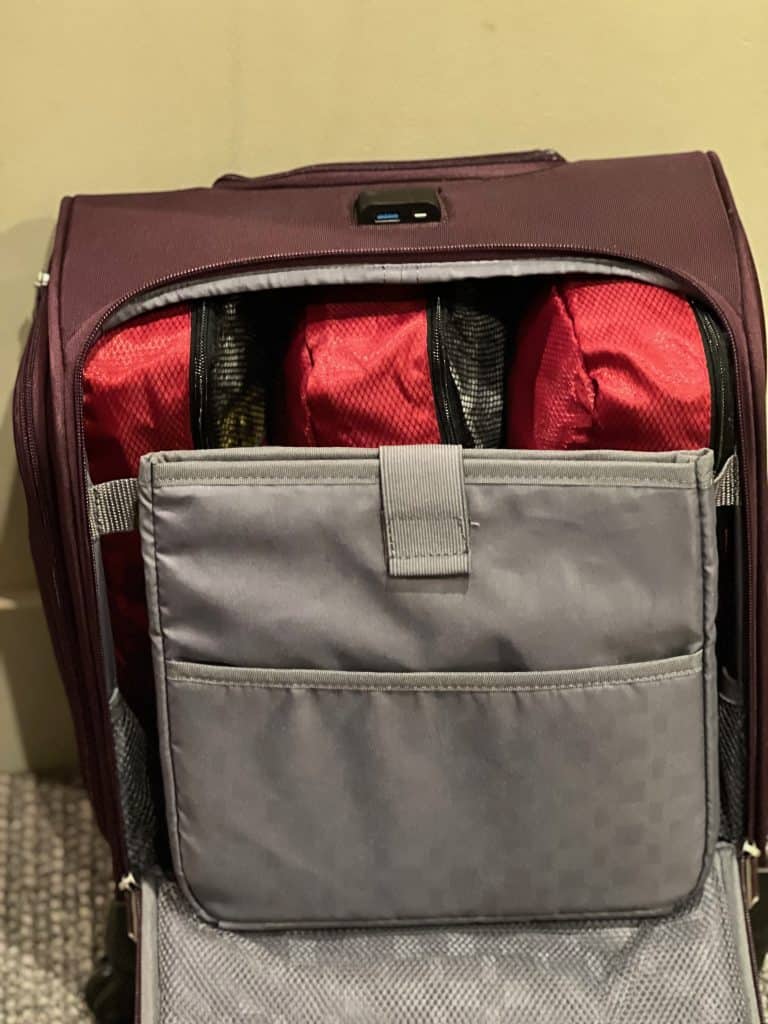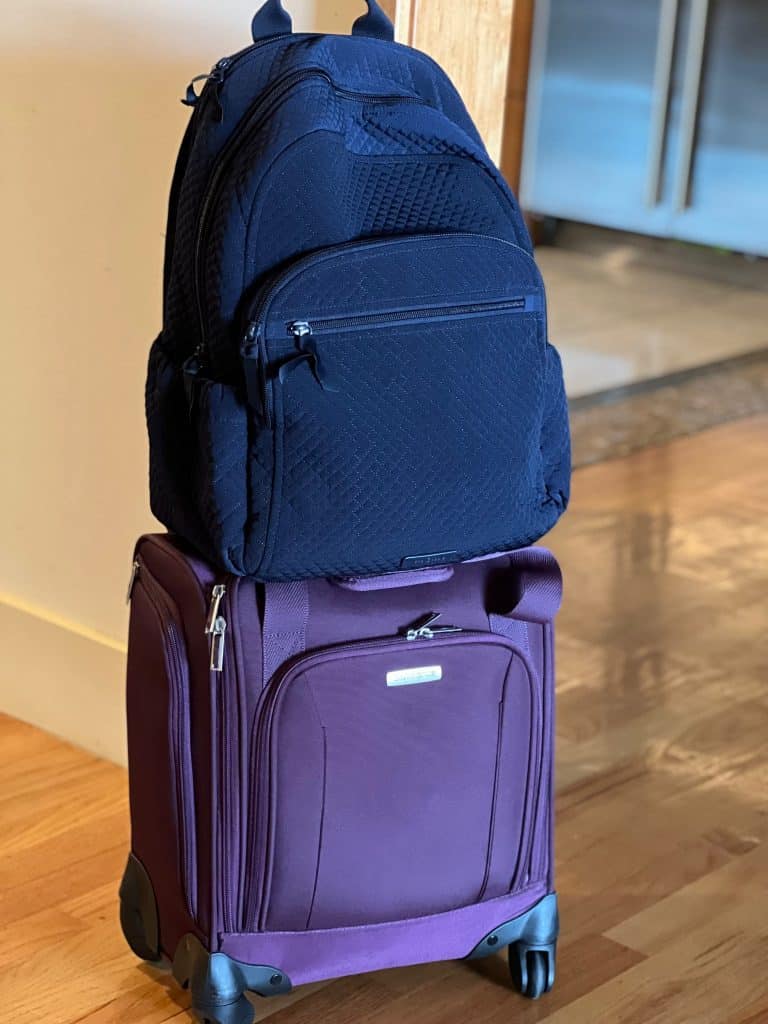 I normally pack using a 54321 strategy, but I would have ended up with way too many clothes for this trip so I cut it down for this trip.
Want to know what the 54321 Travel Capsule Strategy is? I have a post here that explains it all:
Here is what I Packed:
Two pair of pants – one for travel days and one for Saturday
2 Tops to wear to dinner on Friday and Saturday night
1 Sweater and scarf for game day in maroon and gold
1 Top for brunch and shopping on Sunday – I will also wear it on the plane home
1 Knit hat and gloves just in case
PJs and intimates
Toiletries
On the plane I am wearing one of the two pair of pants – lightweight black joggers and a black layered sweater that has a blue collar and shirt tails at the hem. I am wearing the only pair of shoes I have for the weekend my trusty white Taos sneakers, and a puffy coat that is perfect for the season.
Personal Item for the Plane
This trip is about visiting our daughter at school, but we do have 8 hours of airplane time. Any Parents Weekend Packing list that includes that much travel will need airplane supplies as well. I have my purse in the backpack, along with any items I will want on the plane:
Anyway, wish us luck! Seeing our girl blossom into her own young woman is exciting and I cannot wait to see her life at school!