I am Anne Abreu, creator of ShePacksLite.com.
If you love the idea of packing lite,
preferably carry-on only,
but you have no idea how to pull it off,
this page is for you.
My packing philosophy is simple:
Always Make A List
Packing without a list is another good way to guarantee that you pack too much. At first, you're just packing essentials. The next thing you know, you're throwing in four extra swimsuits and pairs of pants "just in case". One good thing to keep in mind is asking yourself if you'll actually wear something that you pack. If you don't reach for it at home, it shouldn't make it into your travel bag. Those pair of high heels may be cute, but if you don't want to wear them on a date night at home, you won't want to wear them on the cobblestone streets of a foreign city.
Here's a post where you can find the packing list I use as a starting point for every trip.
Plan Your Travel Capsule Wardrobe
The basic idea is that you pack a selection of high-quality staples that are made up of neutral colors; versatile items that can be mixed and matched in different ways. When determining your collection of basic clothing to pack, important things to consider are the weather forecast, if you will have any formal occasions, and the types of activities you will be doing on your upcoming trip.
I like to pack a 5-4-3-2-1 Travel Capsule, which you can read more about here.
Rewear Your Wardrobe Pieces (and Maybe Even do Laundry)
One of the fundamental tenants of a Travel Capsule Wardrobe is that you mix and match your clothing into different outfits. This means that you will wear items more than once. Depending on the length of the trip, I will try to find a local laundry with "Wash and Fold" service. I have traveled for 3 weeks out of a carry-on suitcase by re-wearing items and doing laundry, and could easily do longer.
This is a great post that shows how to mix and match your capsule wardrobe. Scroll about 50% down to check it out!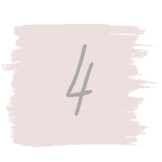 Sometimes You Just Have To Check Your Bag
90% of the time I travel carry-on only. That said, about 10% of the time I end up checking and you just need to be open to it when it arises. The reasons are check are varied. First, on certain trips that include sporting gear like golf clubs or ski gear, you need to check your gear or rent at your destination. Second, some trips that are based around events, weddings and work incentive trips are what pops to mind, the wardrobe expectation is different. In this case, plan your list and prepare in advance, and check that bag! Finally, on smaller flight legs, sometimes the planes cannot accommodate even the smallest roller bags.
When I travel, I am all about Packing Less and Experiencing More, and this is why I started ShePacksLite.com. Read on for more. I hope you enjoy the posts and find great information and inspiration!
A Selection of Posts that Our Readers Love